There are several family resorts in the British Virgin Islands that offer activities for the entire family. Planning a vacation that takes care of the needs of all of your family members can be tough at times. The children want to play with the dolphins; the grandparents want to sleep on their beach chairs; the parents want to go snorkelling with the stingrays; the baby wants to get into the middle of everything.
The best family resorts in the British Virgin Islands have a number of programmes that are tailored for specific age groups and tastes. Some resorts may offer customised experiences which distinguish them from other similar resorts. Take a look at our list of the top family resorts in the British Virgin Islands and choose the one that best suits your needs.
Rosewood Little Dix Bay, Virgin Gorda
Rosewood Little Dix Bay is a secluded, stylish and luxurious resort that is located on the island of Virgin Gorda. The resort boasts 68 rooms and 31 suites and villas which ooze tranquility and serenity and encourage relaxation. The hotel features a specially designed complimentary children's programme which has morning, evening and full day services. The resort has several luxury hotel offers which are tailored to help guests maximise their stay in the British Virgin Islands.
Guana Island, Guana Island
Guana Island is a spectacular getaway that is known for its natural beauty and Caribbean charm. The entire island is unique and is targeted towards people who just want to relax away from the hustle and bustle of the world. All rooms have a clear view of the ocean and guests can partake in tennis, day trips to surrounding islands and all beach activities you can think of. Rates may not include optional activities and transfers to the island.
Long Bay Beach Club, Tortola
Long Bay Beach Club is a 30 room tropical retreat that is one of the most loved family resorts in the British Virgin Islands that provides the best in sailing, diving and entertainment. Guests are treated to water sports, beach side swimming, tennis and spa treatments. The hotel has nanny services which require 24 hours advanced notice. Rates vary depending on the season, but exclusive offers which consist of massive discounts can be found on the website.
Bitter End Yacht Club, Virgin Gorda
Bitter End Yacht Club is a Virgin Gorda vacation retreat that allows all lovers of the ocean the chance to play, dine, relax and celebrate in a tropical setting that is very hard to find anywhere else. Children are given the chance to learn about the ins and outs of sailing and are taken on hands on lessons and boat trips. Rates are dependent on your travel date, but children under five stay free and children ages 6-12 pay child pricing, if they stay in their parents' room.
Scrub Island Resort, Scrub Island
Scrub Island Resort is a luxury private island experience with a distinctive selection of amenities and services. Luxury villas are equipped private balconies, master suites, bathrooms with rain showers and gourmet kitchens whilst the guest rooms and suites feature high end finishes and furnishings. Scrub Island provides special offers and packages which are available at specific times throughout the year.
Anegada Beach Club, Anegada Island
Anegada Beach Club is located on the island of Anegada, which is made of coral. The resort features a family suite which consists of a king suite and twin suite connected by an interior door. At Anegada Beach Club, children under the age of twelve can stay free if they occupy their parents' room. Rates do not include the hotel tax and service charge and there is no minimum stay requirement.
Leverick Bay  Resort, Virgin Gorda
Leverick Bay Resort and Marina is located on Virgin Gorda and is surrounded by the popular North Sound lagoon. All suites and guest rooms at the resort are located on small hill and offer spectacular views of the Caribbean Sea. Amenities at the resort include beauty therapy services, a supermarket, a laundry mat and a library. Rates vary for the summer and winter seasons and some rooms require a minimum stay.
Sugar Mill Hotel, Tortola
Sugar Mill Hotel is a luxurious boutique hotel located on the island of Tortola. The hotel sits on a beautiful property and features family oriented rooms that are connected, which is important for couples with children. There are poolside suites, meal plans with onsite dining and all rooms have a balcony or terrace with chairs and a view of the ocean. Sugar Mill Hotels offers an all inclusive package as well as a build your own package.
Estate Lindholm, St. John
Estate Lindholm is a charming bed and breakfast located on the island of St. John, which has a wonderful history and culture. The estate is a troical inn which was built among Danish ruins within the Virgin Islands National Park. The hotel's rooms have private balconies with views of either the gardens or the ocean. Rates include daily breakfast and housekeeping.
Caneel Bay, St. John
Caneel Bay located in St. John, is a wonderful resort for a long overdue family vacation. The resort's native influences can be seen it its use of natural stones and wood and local artwork and handicraft. Rooms are free of digital distractions, telephones and televisions and are only wired for relaxation. Rates do not include taxes, service fees and surcharges unless otherwise noted. The resort offers special promotions and packages suitable for a perfect Caribbean getaway.
Fort Recovery Beachfront Villas & Suites
Fort Recovery Beachfront Villas & Suites is a favourite family resort on the island of Tortola. The resort allows you to create a custom family vacation that will include all members of your family. Activities include scuba diving lessons, hiking, swimming with the dolphins, spa services and island tours. Rates vary for the one, two, three and eight bedroom suites and villas.
Gallows Point Resort, St. John
Gallows Point Resort is one of the family resorts in the British Virgin Islands. It is an oceanfront hotel on the island of St. John with stunning views of the islands and the ocean. It's tropical ambiance is representative of the Caribbean and our cool way of living. Rooms at the resort have views of either the ocean and other Virgin Islands or the Cruz Bay Harbour. Rates may change from year to year and vary from season to season.
Peter Island Resort & Spa, Peter Island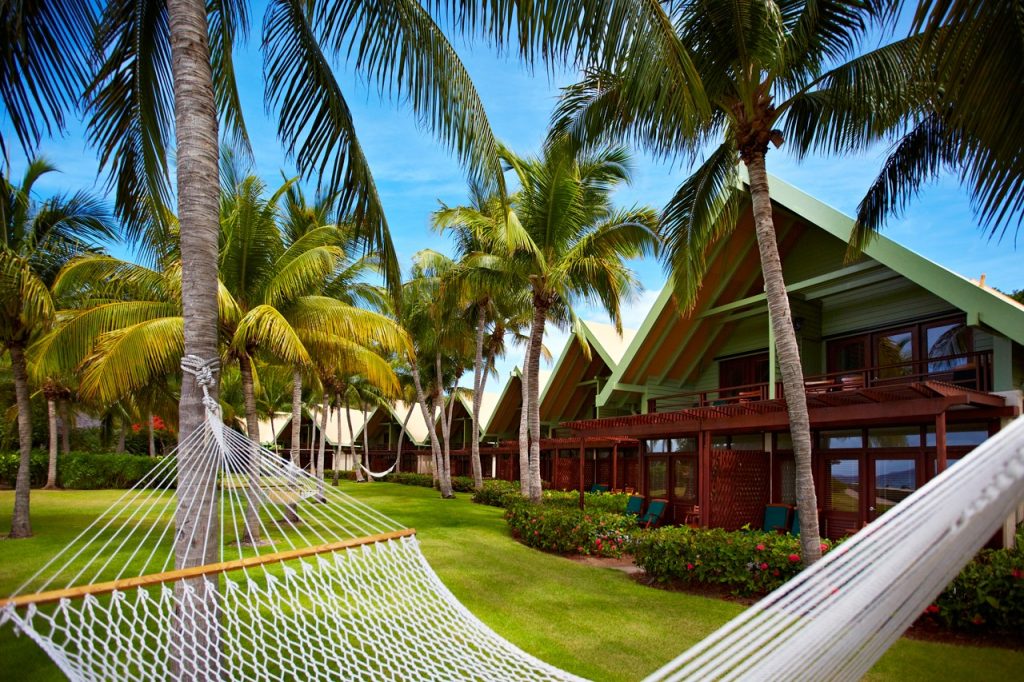 Peter Island Resort and Spa is family resort in the British Virgin Islands that casually elegant and dedicated to the preservation of nature. Guest rooms and suites have private pools, private patios, are steps away from the beach. Villas can accommodate up to 12 guests and are equipped with jacuzzis, flat screen televisions and gourmet kitchens. Rates often include special offers which consist of packages, meal plans, and nightly rates.
Have you and fiancee settled on a destination wedding in the Caribbean? Bonaire is an intimate setting that will make your big day memorable. 
Follow Endless Caribbean on Instagram, and get a first hand view of our curated gallery of the Caribbean.