Are you planning a Caribbean getaway, but not sure where to begin? We've created a list of of recommendations which will help you to plan your trip to the sunny side.
These are some of our favourite Caribbean travel resources which include apps and blogs; Caribbean bookings; financial and business management; news and markets; and weather and climate.
Disclaimer: There are some affiliate links below, which may or may not provide me with a small commission, if you end up purchasing an item from the service provider. You are not obligated to click on the links or purchase any of the items recommended.
Pack Your Bag
Don't forget to pack these items in your bag! This list includes photography supplies, clothing and beach accessories and toiletries.
Photography
What: Nikon COOLPIX S33 Waterproof Digital Camera (White)*
Why: I've had a Nikon COOLPIX camera for more than five years and I still think that it was a great buy.
What: Duracell MN1500 Duralock Copper Top Alkaline AA Batteries*
Why: A good camera requires dependable batteries. Even though I use rechargeable batteries, I always keep these batteries handy just in case.
Clothing and Beach Accessories
What: Wide Brim Braided Sun Hat*
Why: To protect your head from the sun, we recommend a hat with a wide brim.
What: Polarised Sunglasses*
Why: The Caribbean sun is no joke. Protect your eyes from the sun's rays with a good pair of sunglasses. I had a pair of Raybans that lasted almost four years!
What: Large Beach Towel*
Why: I love this towel because it puts you in the mood for the Caribbean. Use it to dry off, cover a beach chair or lounge on the sand.
Toiletries
What: Bonine Motion Sickness Tablets*
Why: This product is designed to treat nausea, vomiting or dizziness associated with motion sickness. If you have long journeys planned for your vacation, make sure that you are prepared.
What: Banana Boat Sport Performance Lotion Sunscreens with PowerStay Technology SPF 30*
Why: Sunscreen is your friend. Always apply sunscreen when you venture outdoors. Temperatures in the Caribbean can get as high as 35 degrees celcius during the day.
Apps and Blogs
There are many travel and tourism apps and blogs on the internet, but sometimes it can be difficult to find those that are dedicated to the Caribbean. Take some time to review the Caribbean apps and blogs that we've hand picked, featured below.These apps and blogs highlight the best of the Caribbean, and aim to prepare you for a wonderful vacation.
Blog Name: Caribbean Travel
About: Caribbean Travel is the official website of the Caribbean Tourism Development Company, which is a collaboration between the Caribbean Tourism Organisation and the Caribbean Hotel and Tourism Association.
Topics: Caribbean Destinations; Accommodation
Blog Name: Jet Set Sarah
About: Jet Set Sarah is an exciting Caribbean Travel Blog that covers the length and breadth of the Caribbean. There is never a dull moment on this blog which highlights the best of the sunny side destinations that are dotted on the Caribbean Sea and the Atlantic Ocean.
Topics: Caribbean Destinations; Cruising; Shopping; Resorts
Blog Name: Uncommon Caribbean
About: is the handiwork of two Caribbean brothers who work diligently to explore the Caribbean and bring the uncommon and authentic facts to light. Discover how Uncommon Caribbean celebrates the undiscovered charms of the Caribbean.
Topics: Beaches; History; Rum Reviews; Hotel Reviews; Caribbean Food
Caribbean Bookings
Interested in finding dedicated Caribbean bookings? Use one of these reputable booking engines to find special savings and save money on your Caribbean getaway. These one stop shops allow you to book your airfare, hotel and transportation all from one helpful website.
United Kingdom
Organisation: First Choice*


About: First Choice is an all inclusive brand, that offers all customer more choice and flexibility. As the biggest All-Inclusive holiday company in the United Kingdom, First Choice has taken the extra step to make its customers as comfortable as possible. Their getaways include flights, accommodation, transfers, three meals a day and local drinks as standard.
Organisation: LoveHolidays


About: LoveHolidays  is passionate about travel and inspiring you to travel to exotic Caribbean destinations. They offer a bespoke way of searching for your next Caribbean holiday, ensuring that all of your needs are catered for in one place.
Global
Organisation: Cheap Caribbean*


About: Cheap Caribbean is a Caribbean booking engine that links users to airfare, accommodation and activities in the Caribbean destination of their dreams. Take this opportunity to read first hand reviews, add activities to your bucket list and get ready for the trip of a lifetime.
Organisation: Expedia*


About: Expedia is one of the world's leading online travel companies with an extensive Caribbean travel portfolio. Search the Expedia portal for exclusive deals on Caribbean cruises, vacation rentals and cars. You can also search the Expedia website for over a million flights, hotels, packages and more.
Organisation: Booking*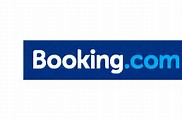 About: Booking is a member of the Priceline group that can be used for Caribbean bookings. If you love the Caribbean, then you will love planning your trip using the Booking website. Sign up to find secret Caribbean travel deals and start saving on your Caribbean vacation.
Organisation: Book It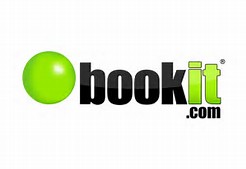 About: Book It provides vacationers with a chance to experience all that the Caribbean has to offer. Search for vacation ideas, hotels, things to do and flights in the Caribbean destination that you've always wanted to visit.
Organisation: Hot Wire


About: Hot Wire is known for its catchy and funny television ads. It's won hearts through its hot Caribbean deals and discounts. Its approach is a website that produces somewhat anonymous results for your Caribbean travel searches. There is an app that allows to search for and book your Caribbean trip on the go.
Organisation: Priceline

About: is perfect for the travelling who has a well defined travel budget. The site allows users to select their own prices for their Caribbean travel itinerary. Book your long awaited Caribbean vacation using the deals on the Priceline website.
Organisation: Trip Advisor


About: Trip Advisor is one of the top comparison sites in the world that allows you to compare Caribbean travel products and services. The site compares the prices on several travel websites to find the lowest deals on hotels and vacation rentals in the Caribbean.
Accommodation
Where: Hotels.com*
About: Hotels.com is another great search engine. When you book through their website, you can earn a free stay for every ten nights booked.
Where: Marriott*
About: Marriot is an internationally recognised hotel chain that has several hotels throughout the Caribbean. Check their rates if you are travelling to Aruba, the Bahamas, Barbados, Cayman Islands, Curacao, Dominican Republic or Haiti.
Where: Sandals Resorts*
About: Sandals is an all inclusive chain of Caribbean resorts located in select Caribbean countries. They have resorts in Antigua, the Bahamas, Barbados,  Jamaica and St. Lucia.
Financial and Business Management
Your financial and business management skills are crucial to the development of your Caribbean tourism business. Improve your skills in the areas that matter and give your business the best chance for success. These links connect you with the best financial and business management resources, that you can start using right now.
Caribbean Strategy

Caribbean Strategy is a St. Lucia based company that supports businesses by provide core business planning and budgeting tools. The company offers several services which include strategic business insights, strategic and business planning, business model innovation and after-plan business facilitation.
SME Toolkit 
SME Toolkit helps entrepreneurs and small and medium enterprises in the Caribbean and around the work to use sustainable financial and business management practices to start, grow and sustain their businesses.
Youth Business Caribbean 
Youth Business Caribbean is a powered by Youth Business International and supported by USAID. The project was conceptualized to support young people who want to start businesses and to guide them through business ownership.
News and Markets Resources
These News and Markets resources link you to local, regional and international Caribbean tourism news and travel sources that will affect the Caribbean and its partners. Use these links to find out the latest information on Caribbean news and markets. They provide domestic and international news; as well as global tourism news and analyses that relate to the Caribbean region.
Caribbean Hotel Organisations
Organisation: Caribbean Hotel and Tourism Association
About: The Caribbean Hotel and Tourism Association represents the interests of national hotel and tourism associations throughout the Caribbean. The organization is headquartered in Miami, Florida and is governed by a board of directors. The CHTA's primary customers are its members and national hotel and tourism associations.
Caribbean Tourism Organisations
Organisation: Caribbean Tourism Organisation
About: The Caribbean Tourism Organisation is the Caribbean's premier tourism development agency. Located in Barbados, the organization aims to provide required support and services to its member states and their associated organisations in an effort to further the development of sustainable tourism in the region.
Caribbean Social Development Organisations
Organisation: Caribbean Development Portal
About: The Caribbean Development Portal is managed by the United Nations' Economic Commission for Latin America and the Caribbean. It provides information about news and markets that relate to the economic and social development of the Caribbean. The tourism page of the portal aggregates Caribbean tourism and travel reports and statistics from reputable national, regional, and global sources.
Weather and Climate Resources
Are you interested in the latest Caribbean weather and climate advisories? These resources include websites that provide up to date short-term weather forecasts, weather and disaster apps and medium-term, seasonal and longer-term outlooks. Use these reliable Caribbean weather and climate forecast apps and websites to help you plan your Caribbean vacation.
Organisation: AccuWeather


Coverage: Global
About: AccuWeather is a reliable weather system that uses its website, apps and a television channel to disseminate pertinent news about Caribbean weather and climate. The site currently provides weather updates to almost two billion people around the world.
Organisation: Intellicast


Coverage: Global
About: Intellicast is an advanced weather site that uses innovative weather forecasting systems to deliver location specific forecasts. The site offers detailed Caribbean weather information that includes hurricane updates, severe weather warnings and weather forecasts.
Organisation: Weather Channel

Coverage: Global
About: The Weather Channel is an international weather agency that provides reputable weather information for the Caribbean and the rest of the world. In addition to weather forecasts, weather maps and severe weather coverage; the site has health information, and agriculture forecasts.
Organisation: Weather Carib


Coverage: Global
About: Weather Carib provides dedicated Caribbean weather updates that focus on Atlantic Tropical Systems. There are also weather outlooks; weather discussions; resources for mariners; and surface analyses. Quick weather references provide updated and current information on approaching weather systems.
Organisation: Weather Dot Org

Coverage: Global
About: The goal of Weather Dot Org is to help users of the site plan for severe weather. The site provides updated Caribbean weather forecasts using reliable weather forecasts; weather maps; and storm tracking. The site also includes details on ozone levels and climate change.