Have you planned your Caribbean getaway? Where are you going for your next vacation? How about visiting somewhere different? It's always nice to take a trip to somewhere that you've never been before. It's time that you booked a trip to a destination that is guaranteed to surpass your wildest dreams and satisfy your innermost desires. Have you ever seen flying fish jumping out of the ocean? Or witnessed scarlet ibis in their natural habitat? Maybe you are the adventurous type and tubing down a river in a lush rainforest is your forte. If I tell you where you could come to experience these activities would you do it?
I want you to come to the Caribbean.
Why You Should Visit the Caribbean
If you are lucky, you've probably been to the Caribbean before. You've probably felt the glowing rays of the sun on your face; taken a ride on public transportation with calypso and reggae; snorkeled in crystal clear waters filled with tropical fish and turtles; sipped on coconut water from a ripe coconut or even walked the halls of an historic plantation house that was bustling with life over two hundred years ago.  If you are not so lucky, you might have heard about how beautiful it is and you are longing for that perfect Caribbean getaway.
So what are you waiting for?
I agree that with over thirty-five Caribbean destinations to choose from, it may be difficult to decide where you should go for your sweet Caribbean escape. The Caribbean is a region that offers any activity that you could think of and has developed competences in areas that you would never have thought about. If you love historic Anglican churches, the Caribbean has hundreds of them. If you want to plan a training retreat for a high-school swimming team, you can come to the Caribbean where there is sunshine year round. Or if you just want to lie on a beach and do absolutely nothing, you should definitely come to the Caribbean.
Which Caribbean destination do you want to visit?
It could be a hard task to decide which one is right for you. I can offer a few suggestions, but the decision will ultimately be yours. Maybe the list below can help you to narrow down your choices.
Anguilla
Start with Anguilla, where tranquility is wrapped in blue.
Image Credit: Anguilla Tourist Board
Antigua and Barbuda
Escape to Antigua and Barbuda where the beach is just the beginning.
 Image Credit: Antigua & Barbuda Ministry of Tourism, Civil Aviation and Culture
Aruba
Take a trip to Aruba, which is one happy island.
Image Credit: Aruba Tourism Authority
Bahamas
Make the islands of the Bahamas yours.
Image Credit: The Bahamas Ministry of Tourism and Aviation
Barbados
Discover how Barbados is just beyond your imagination.
Image Credit: Barbados Tourism Marketing Inc.
Belize
Belize is closer than you think.
Image Credit: Belize Tourism Board
Bermuda
Explore so much more in Bermuda.
Image Credit: Bermuda Tourism Authority
Bonaire
Go to Bonaire, where you are once a visitor and always a friend.
Image Credit: Tourism Corporation Bonaire
British Virgin Islands
Experience the British Virgin Islands – nature's little secrets.
Image Credit: British Virgin Islands Tourism
Cayman Islands
Find lots of love and smiles in the Cayman Islands.
Image Credit: Cayman Islands Department of Tourism
Cuba
Discover your Cuba.
Image Credit: Cuba Tourist Board in Canada
Curacao
Live the beach life in Curacao.
Image Credit: Curacao Tourism Board
Dominica
Explore paradise in the nature island of Dominica.
Image Credit: Discover Dominica Authority
Dominican Republic
The Dominican Republic has it all.
Image Credit: Dominican Republic Tourism Ministry
Grenada
Enjoy the spice of the Caribbean in Grenada.
Image Credit: Grenada Tourism Authority
Guadeloupe
There are so many flavours to discover in Guadeloupe.
Image Credit: Guadeloupe Islands Tourist Board
Guyana
Discover South America in Guyana.
Image Credit: Guyana Tourism Authority
Haiti
Live the experience in Haiti.
Image Credit: Haiti Ministry of Tourism
Jamaica
Everything is all right in Jamaica.
Image Credit: Jamaica Tourist Board (© VisitJamaica 2013)
Martinique
Martinique is the flower of the Caribbean.
Image Credit: Martinique Tourism Authority
Montserrat
Go off the grid in Montserrat.
Image Credit: Tourism Division, Government of Montserrat
Nevis
Nevis is naturally yours.
Image Credit: Nevis Tourism Authority
Puerto Rico
Puerto Rico is an all-star vacation experience.
Image Credit: Puerto Rico Tourism Company
Saba
Your island adventure awaits in Saba.
Image Credit: Saba Tourist Bureau
St. Barthelemy
A trip to St. Barthelemy is filled with excitement and adventure.
Image Credit: The Territorial Tourism Committee of St. Barthelemy
St. Eustatius
St. Eustatius is the golden rock of the Caribbean.
Image Credit: St Eustatius Tourism Development Foundation
St. Kitts
Follow your heart to St. Kitts.
Image Credit: St. Kitts Tourism Authority
St. Lucia
St. Lucia is simply beautiful.
Image Credit: St. Lucia Tourist Board
St. Maarten
St. Maarten is an amazing island experience.
Image Credit: St. Maarten Tourism Bureau
St. Martin
St. Martin is the friendly island representing the French Caribbean.
Image Credit: St. Martin Tourist Office
St. Vincent and the Grenadines
Live your dreams in St. Vincent and the Grenadines.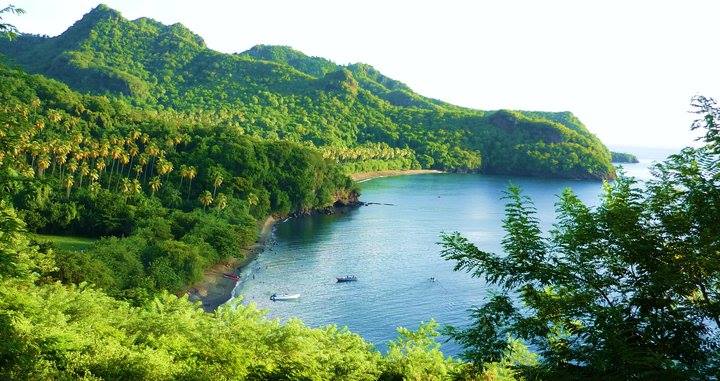 Image Credit: SVG Tourism Authority
Suriname
Suriname is a colourful experience that is exotic beyond words.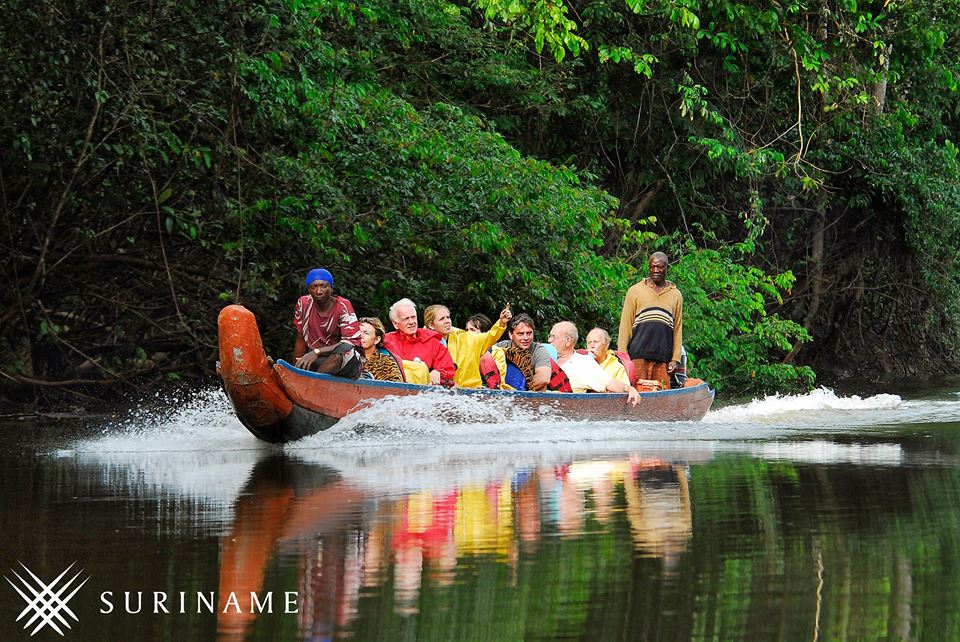 Image Credit: Suriname Tourism Foundation
Trinidad and Tobago
Trinidad and Tobago is an amazing getaway.
Image Credit: Trinidad and Tobago Tourism Development Company Limited
Turks and Caicos Islands
The Turks and Caicos Islands are simply beautiful by nature.
Image Credit: Turks and Caicos Tourist Board
United States Virgin Islands
Explore the United States Virgin Islands where it's always nice.
Image Credit: U.S. Virgin Islands Department of Tourism
Let's Plan Your Caribbean Getaway
Maybe I've made your decision a little bit harder by introducing you to countries that you've never heard of and some that you may have dreamed about. What makes it even harder is that almost all of the Caribbean destinations are easily accessible by sea or air and there are daily flights every day of the week from the major cities all over the world. And, there are thousands of hotels to choose from, thousands of activities to enjoy and millions of people to make friends with.
Endless Caribbean is here to make your decision to visit the Caribbean as stress free as possible. We'll offer suggestions on some of the unique aspects of the Caribbean. Our comprehensive guide to Caribbean travel and culture will take you behind the scenes and give you a local's tour of the best spots to suit any budget and any taste. We have the best insider tips for travelling solo, with your family or with the guys or gals and we can tell you how to have a good time and stay safe at the same time.
Whenever you make your final decision about where to go, we want to hear about it. Shout us out on Twitter, Facebook and Instagram and let us know where in Caribbean you are headed and what are some of the activities that you are excited to try. If you just got back from a relaxing Caribbean getaway or know someone who has, drop us a note. We'd love to hear about your sweet Caribbean getaway!
Related Posts