The Graeme Hall Swamp in Barbados is part of a larger area known as the Graeme Hall Nature Park. It is a unique coastland wetland and the largest of the coastal wetlands in Barbados. The swamp, which is in need of conservation, holds the designation of Ramsar Site under the Convention on Wetlands of International Importance.
Although the swamp is partially protected, it is facing numerous threats. Over the years, the swamp has faced pollution from raw sewage; land development on the environs of the swamp; and a change in the ecosystem from a freshwater system to a brackish estuarine system. These threats could result in the death of the existing mangrove forest and the overall health of the wetland.
Petition to Save the Graeme Hall Swamp
As a result, there is a petition to save the Graeme Hall Swamp and thus declare it as an OS2 conservation area. The target of the petition is the Government of Barbados. Stakeholders are lobbying government to take steps to conserve and protect the swamp. To achieve this, the government can engage in a number of actions which include:
Formally designating the entire Graeme Hall Swamp area as a Conservation Area (OS2);
Changing the land designation to food and agriculture land;
Upgrading the South Coast Sewage Plant and operate it using strict procedures that will monitor water quality and manage risks;
Identifying, establishing, or promoting a body that will develop and manage the entire ecosystem in accordance with global best practices for conservation areas
To join the fight to save the Graeme Hall Swamp, visit Petition for the declaration of Graeme Hall Swamp as an OS2 Conservation Area and its Management and sign the petition.
About the Sanctuary
The Graeme Hall Nature Sanctuary is a nature reserve that consists of lake and wetland area. It is a habitat local and visiting bird species and has the potential to be a heritage and recreational site. To learn more about the Graeme Hall Swamp, please visit the Graeme Hall National Park and Graeme Hall Nature Sanctuary websites.
Image: Graeme Hall Nature Sanctuary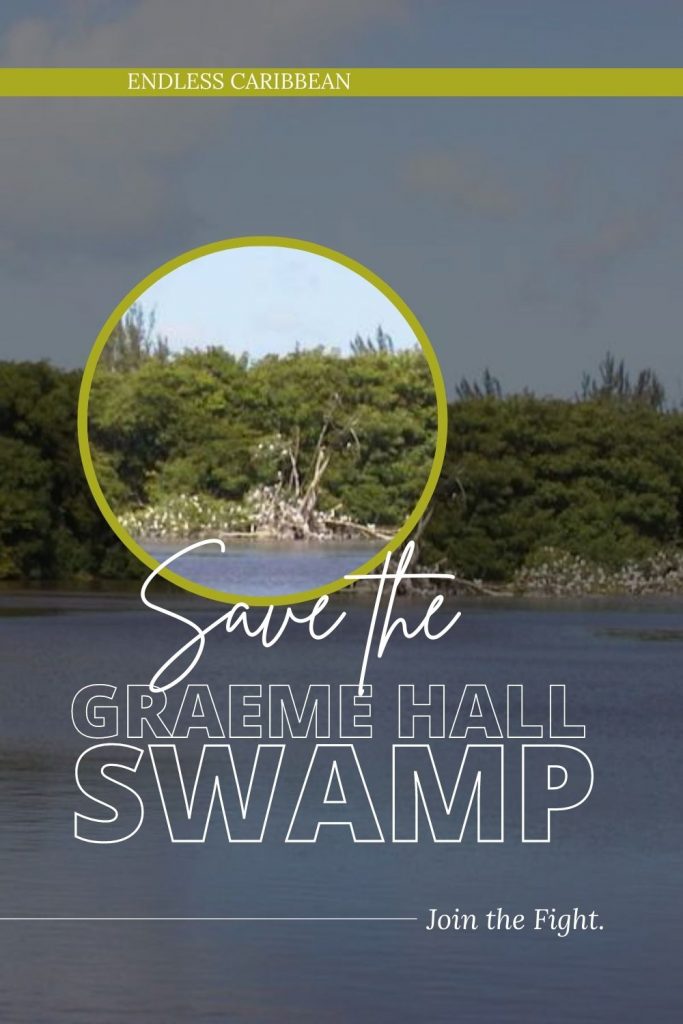 Related Posts