The countdown is on and you're probably on the hunt for Christmas gifts. This year Endless Caribbean is sharing a travel gift guide that will make your gift giving a lot easier. There is a handy travel gift for everyone on your list, because we're sharing gifts in the beauty, home, For Him, and For Her categories.
Beauty
Just because they are travelling, does not mean that they can't up their beauty game. There is always time to pay some extra attention to lips, skin, hair, eyes and face. And, with these five amazing gifts for people who love any chance to pamper themselves.
1. Burt's Bees Gift Set
This Burt's Bees Gift Set is perfect for an on-the-go mini spa treatment whilst on a trip. The kit contains the essentials for nourishing the skin – a face deep cleanser, lip balm, body lotion, foot cream and hand cream.
2. Bella & Bear Tropical Travel Pack
The Bella & Bear Tropical Travel Pack contains travel sized items for a quick spa day. The pack contains a sea salt shampoo, a sea salt conditioner, a foaming salt scrub and a face mask. Bella & Bear is a vegan brand that does not test products on animals.
3. Mario Badescu Facial Spray
The heat in the Caribbean is a bit different and can drain you unless you are prepared. The Mario Badescu Facial Spray is a refreshing mist that hydrates the face, neck and hair. It contains aloe vera, thyme extract and rosewater.
4. Yougai Manicure/ Pedicure Set
Keeping your nails trimmed whilst on holiday, will be a breeze with the Yougai Manicure/ Pedicure Set. The 18-piece set contains tools for facial care, foot care and hand care and they are housed in a compact carrying case.
5. Packism 

Clear Toiletry Bag
Going through security is one of the most hated aspects of travelling. The Packism Clear Toiletry Bag stores your toiletries while travelling and allows airport security to see exactly what is in your carry-on luggage.
Home
For homeowners and friends that love to decorate, there are quite a few gift ideas that you can choose from. In this travel gift guide you will see some of the best options such as a kitchen gadget set, a smoothie blender, a bartender kit,
1. NELE Home Kitchen Gadgets Set
The NELE Home Kitchen Gadgets Set is a perfect gift for friends and family who love to cook whilst on vacation. The set contains a cheese/chocolate grater, a herb stripper, a fruit and vegetable peeler, a garlic/ ginger grinder, a bottle opener and a pizza cutter.
2. La Reveuse Smoothies Blender
The La Reveuse Smoothies Blender is a cool gift because you can use it at home and pack it up and take it with you. The blender comes with a 300-watt motor base, a cross blade, an 18 ounce bottle, a drinking lid and an ice cube tray.
3. Travel Mixology Bartender Kit
One of the best housewarming gifts is a beverage. But if you want to be creative, gifting the Travel Mixology Bartender Kit equips your friend with the tools to make their own beverage! The kit includes cocktail tins, strainers and muddlers in a handy travel bad that can be packed to go.
4. 3D Push Pin Wood World Map
For the travelling friend, who has the Caribbean and the rest of the world on their bucket list, this gift will bring good memories each time they see it. The 3D Push Pin Wood World Map hangs on the wall and displays the countries visited.
5. Dog Themed Travel Tumbler
The Dog Themed Travel Tumbler can be used at home or on the road. It's a hilarious gift for the dog-loving friend, who agrees that you're not drinking alone if the dog is there with you.
For Him
In this year's ultimate travel gift guide we have five amazing gifts for the guy in your life. Wow him with a toiletry bag, a travel laptop backpack, a high powered telescope, a sleep eye mask and a travel power strip.
1. Vetelli Hanging Leather Toiletry Bag for Men

The Vetelli Hanging Leather Toiletry Bag is a unique gift that makes travelling a cinch. The man in your life can travel in style with a case that holds all of his travel accessories.
2. Matein Travel Laptop Backpack
For the business traveller, the Matein Travel Laptop Backpack is a water-resistant bag that holds a 15.6 inch laptop. It also has an anti-theft zipper and a luggage strap.
3. Monocular High Power Telescope
If your guy is into birdwatching or viewing wildlife, the Monucular High Power Telescope is an excellent gift idea. The scope has a handling strap that makes it easy for him to use outdoors.
4. MZOO Sleep Eye Mask for Men
For your long trips to the Caribbean, make sure that your guy is prepared to take a nap. The MZOO Sleep Eye Mask for Men will allow him to sit back, relax and get some uninterrupted sleep.
5. NTONPOWER Travel Power Strip

So many gadgets, so little power strips. The NTONPOWER Travel Power Strip is a useful gift that will make sure that your guy can charge his electronics and gadgets with ease.
For Her
She deserves the best and one of these travel themed gifts will show her how much she means to you. In this year's travel gift guide are a weekender overnight bag, a passport holder, a travel journal, a travel wristlet and a
1. Oflamn Duffle Bag Canvas Leather Weekender Bag
Having the right amount of luggage is important when taking a trip to the Caribbean. Surprise your sweetie with the Oflamn Duffle Bag Canvas Leather Weekender Bag which can be used as carry on. It comes with a toiletry bag and a handy shoe compartment.
2. HERRIAT Passport Holder
If she loves to travel, then it makes sense for her to keep her passport in a safe case. The HERRIAT Passport Holder is an RFID blocking passport holder and wallet that comes in 12 different colours. Another bonus is that the passport holder comes with a one year warranty.
3. Clever Fox Travel Journal
The Clever Fox Travel Journal is the best travel planner, the best travel journal and the best travel budget planner on the market. Give your partner the gift of an opportunity to create memories with a journal that she can use everyday when travelling.
4. Michael Kors Women's Jet Set Travel Wristlet
The best gifts are the unexpected ones that surprise the recipients. Surprise her with a luxurious travel gift that she will treasure forever. The Michael Kors Women's Jet Set Travel Wristlet is made of leather and has several pockets for cards and cash.
5. LeafLife Premium Bamboo Tumbler Thermos
The LeafLife Premium Bamboo Tumbler Thermos is an eco-friendly gift that will bring smiles to anyone's face. This awesome gift is an insulated mug that comes with a two-piece tea infuser and strainer. It is made of bamboo and the inside is lined with stainless steel.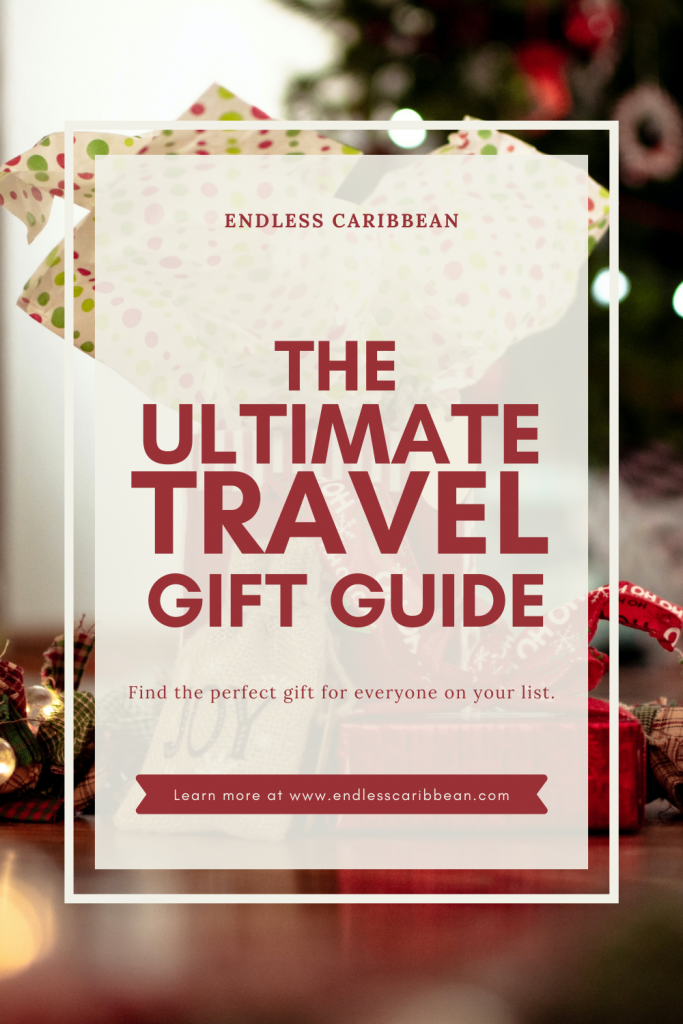 Related Posts