Silver Airways has launched a new flight service to Anguilla. The Anguilla Tourism Authority announced that the service, which began on June 02, 2021 will see flights from Puerto Rico to Anguilla during the summer months. The new route between the Luis Muñoz Marin International Airport in San Juan, Puerto Rico and the Clayton J. Lloyd International Airport in Anguilla will run until August 06, 2021.
Tourism and travel authorities in Anguilla and at Silver Airways praised the new partnership. Anguilla's Minister of Tourism Mr. Haydn Hughes sees the partnership as a vital component to achieve growth in the island's tourism industry. He also believes that this new service with Silver is an important step as the island opens its borders to international travel.
Vice President of Caribbean Operations for Silver Airways and Seaborne Airlines, Captain Steven Dowda, says that he is honoured to work with Anguilla. The airline has a strong relationship with the island which is beneficial to all involved in the venture. He is looking forward to working with the island as its stakeholders work to increase arrivals to the island.
Silver's new flight service to Anguilla will operate twice a week, with two rotations each day. Flight schedules are as follows:
Thursdays: Depart San Juan (SJU) at 10:35 a.m.; Depart Anguilla (AXA) at 12:15 p.m.
Saturdays: Depart San Juan (SJU) at 13:20 p.m.; Depart Anguilla (AXA) at 14:55 p.m.
About Silver Airways
Silver Airways is an American airline with regular flight services from Florida to the Caribbean. Silver's network includes codeshare partnerships and interline agreements portfolio with several airlines. The airline utilises ATR-600 series aircraft for its passenger services.
About the Anguilla Tourist Board
The Anguilla Tourism Board is a government entity that falls under the direction of Anguilla's Ministry of Tourism. The Board represents all aspects of the island's tourism product and provides information to prospective visitors.
Press Release: The Caribbean Tourism Authority
Image Credit: The Anguilla Tourist Board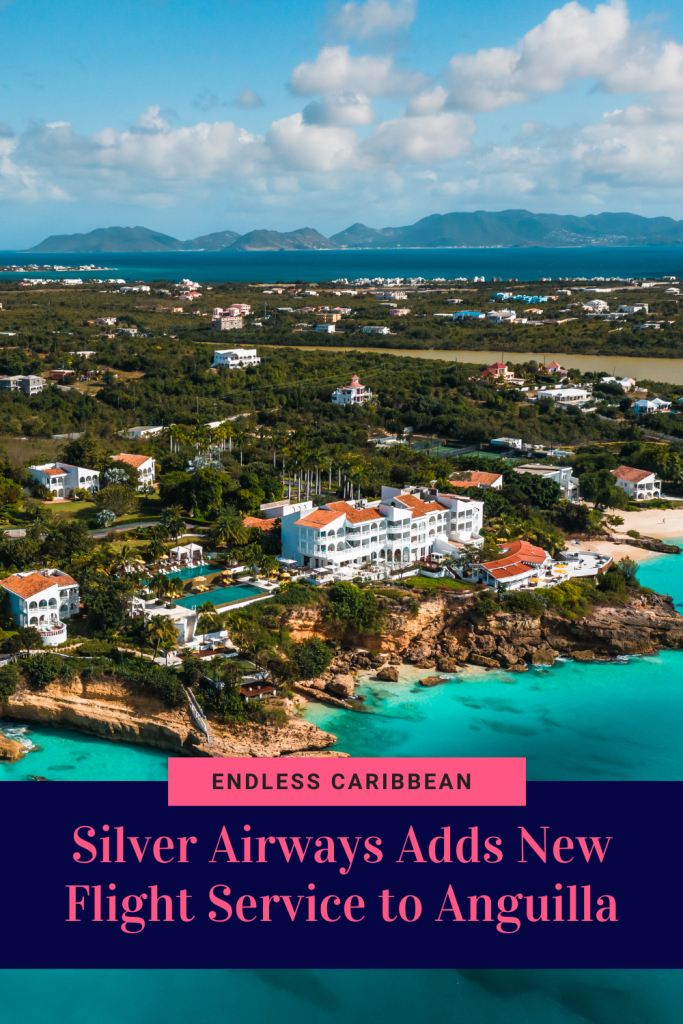 Related Posts