Walking through historic churches and cathedrals in the Caribbean often feels like a spiritual experience. Many of the churches in Barbados and the Caribbean were built hundreds of years ago and for that reason alone, they are of some historical significance. The fact that they are still standing today, is testimony to the handiwork of the people who built them, and the quality of the materials used.
For me it's also an awakening experience, because my mind often wanders to the people who walked through the pews; those who touched the walls; and the thousands of prayers that were said. The churches' graveyards are also places of intrigue and conjure up similar thoughts. Observing funerary architecture is also another popular activity which reveals details about those who rest in the graveyards. Who were these people? How did they contribute to Caribbean life? What legacies did they leave behind?
In times gone by many Caribbean islands were deeply religious, and the church's role was of great significance to the way people lived their lives. It was an institution that ensured family stability, encouraged community, and generally offering social support to the country.
Historic Churches and Cathedrals in the Caribbean
If you want to learn more about the historic churches and cathedrals in the Caribbean, here are a few articles that you should read:
Go To St. Croix: Visit Historic Churches (in St. Croix) 
Inspirock: The Best Churches and Cathedrals in the Caribbean
Aleteia: 8 Beautiful and historic Catholic churches in the Caribbean
Culture Trip: 5 Of The Oldest and Most Beautiful Churches of Puerto Rico
Jamaica National Heritage Trust: Spanish Town Cathedral
Go Barbados: Sharon Moravian Church
Travel & Leisure: Best Historic Churches in the Bahamas
United States Virgin Islands: Houses of Worship in the USVI
Aruba Bound: True History of Alto Vista Chapel
Inspiration Cruises: Our Favorite Churches of the Caribbean
Image Credit: Aruba Tourism Authority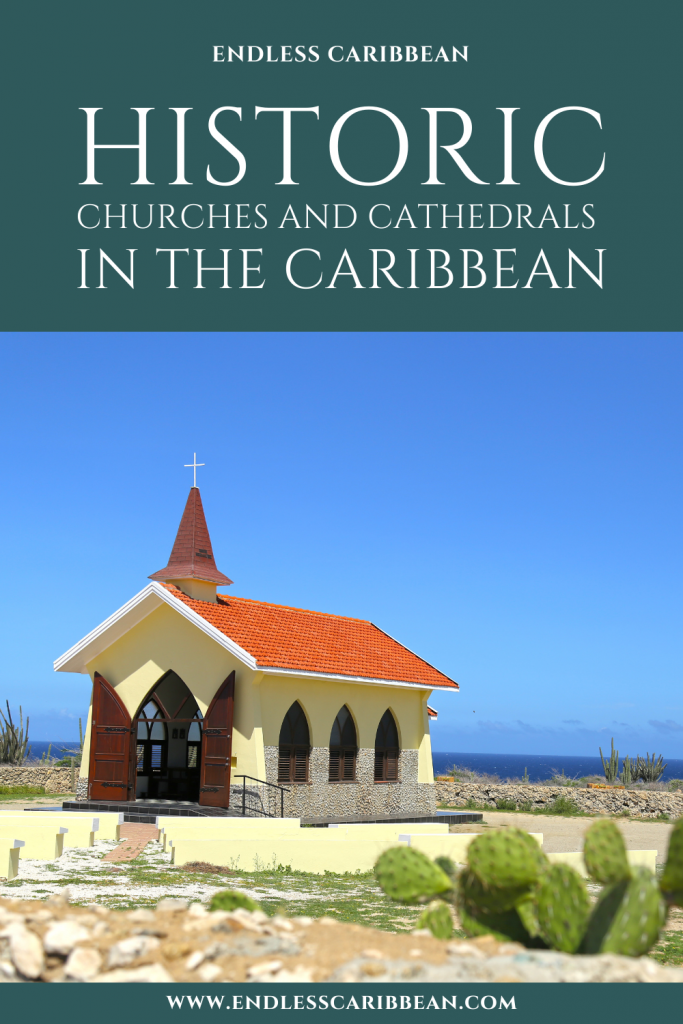 Related Posts