Every day I write motivational quotes in my planner. I started this practice a couple years ago when I started using a planner to organise my life. I felt like starting the day with a beautiful and poignant quote would set the tone for the day and keep all negative influences at bay. Who knew that these quotes would have so much more meaning in this time of crisis?
I decided to look for motivational quotes from some of the Caribbean people that I follow on social media and others that I came across during my daily walk through the internet. Although I've never met any of them, I am very connected to many of them. We're all from the Caribbean; we share a common love for our region and its diverse cultures; and we're proud to live here when things are rosy and when things are difficult.
Here are some of inspiring quotes that will keep you grounded, and hopefully offer you the support that you need at this time.
1. Unknown Author
"This season is making us think outside the norm and be innovative. After all, we were born with the knowledge inside us – we just have to stretch the brain."
"Self care is so important. Especially these days when uncertainty seems to be the new normal."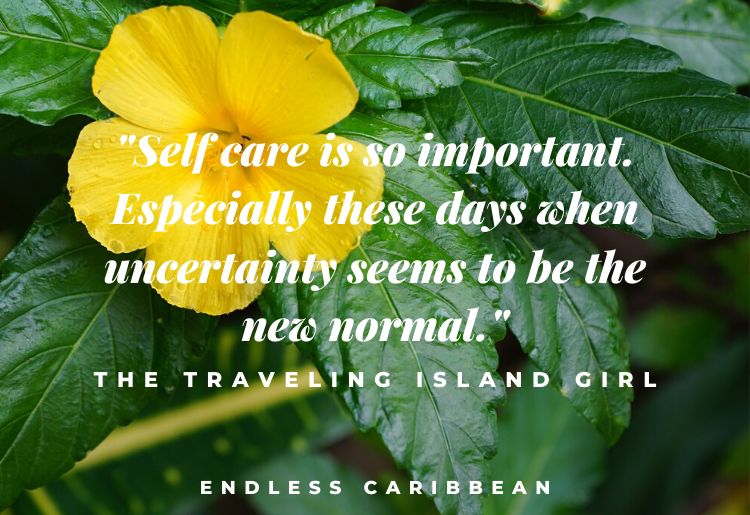 "Make the best of anything, instead of searching for the best of everything."
"The tides and trade winds only reshape us… Stand strong and safe, Round House family."
"The future has many untrodden paths that lead to wonderful possibilities. Stay on course and before long, you will arrive in paradise."
6. Live From Melissa 
"I'm determined to come out of this pause on go! I'm refining,  training and becoming more creative."
"You can still dream and plan for the future! Until you can be here – be safe. Be kind."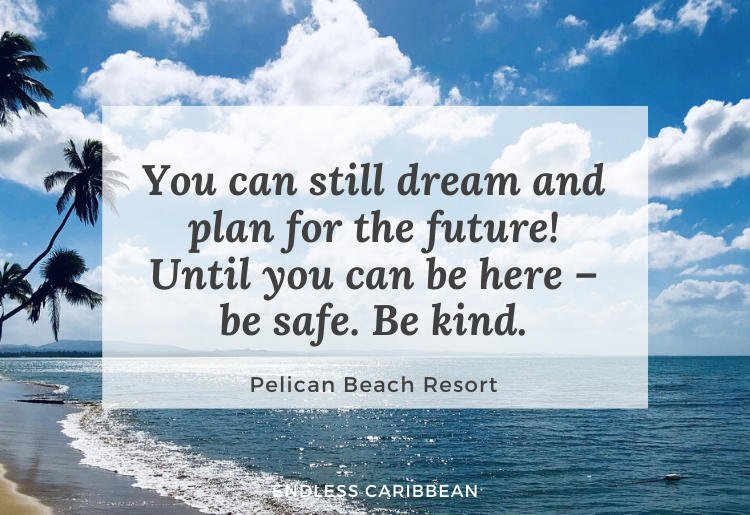 "Zen practice is not about getting away from our life as it is; it is about getting into our life as it is, with all its vividness, beauty, hardship, joy and sorrow."
"I read somewhere that sunsets are a constant reminder that no matter how hard the day was it can end beautifully."
"The comeback is always sweeter than the setback."
"If we only walk on sunny days, we'll never reach our destination."
"The calm beneath the surface. Freedom will return."
13. Ava Kids World 
"Rise above the storm and you will find the sunshine."
"In these unsettling times, it is important to not only look after our physical health, but also our mental health."
"In uncertain times, it's best to think about the blue skies ahead."
As you navigate this rough period, always remember that you are not alone. Caribbean-based bloggers and creatives are still working, sharing and creating. Join us on Instagram, Twitter and Pinterest and keep your spirits up. We'll be waiting to welcome you to the Caribbean when the world starts to breathe again.