I'm blessed to have grown up in the Caribbean and as a result, I have enjoyed the best food in the world. I'm not the best cook, but I'm one of the biggest foodies this side of the world. Don't despair, thanks to these amazing Caribbean food blogs, you can relive my childhood and create your own Caribbean dishes.
Follow the best Caribbean food blogs and get your grub on:
1. Simply Caribbean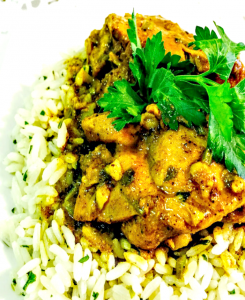 Deborah is a travelling, cooking and unapologetically Caribbean woman who shares her love of Caribbean food with the word. She uses her Simply Caribbean blog to share the types of food that she grew up eating and blesses us with her magical modern twists on Caribbean favourites. Visit Simply Caribbean and see why you need a bit of New World Island Cuisine in your life.
2. Caribbean Pot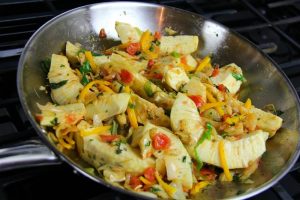 The roots of Caribbean Pot can be found in the heart and soul of Trinidad and Tobago. The blog was started in 2009 by Chris, who had a beautiful dream for a website. He had a vision for a blog that celebrated Caribbean food, traditions and unique methods of preparation. He wants to continue his family's legacy so that his daughters can love and learn about Caribbean food. This is Caribbean Pot.
3. Taste the Islands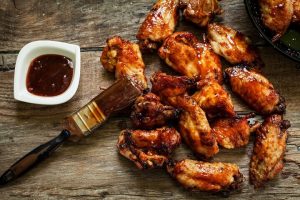 Sometimes the best way to learn about the food is to watch it on television. Taste the Islands is a television series that is dedicated to the exotic flavours of the Caribbean. Connect with Chef Irie, Chef Thia and Nicole as they explore the Caribbean. If you're daring enough to try a recipe on your own, peruse their blog for Caribbean main dishes, appetizers and desserts.
4. Immaculate Bites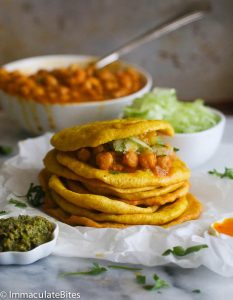 Its slogan "Afro-Caribbean Recipes Made Easy", is an accurate description of one of the most memorable Caribbean food blogs. Imma is a mom, wife and connoisseur of Caribbean and African food who uses fresh ingredients and pantry favourites to whip up creations that give a nod to the diversity of food. African Bites is where one woman's passion for food takes readers on a journey to the kitchen.
5. Cooking with Ria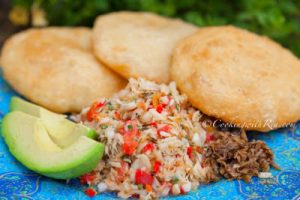 Ria is a Trinidadian living in New York with a passion for cooking. Cooking With Ria is a blog filled with inspiration and driven by food sensitivities. She tries to minimize the use of processed and faux flavor enhancers. To do this, she uses fresh herbs, spices and ingredients to create wholesome, additive free meals. Ria emphasizes the importance of paying attention to food labels and looking for the unhealthy ingredients.
6. Jehan Can Cook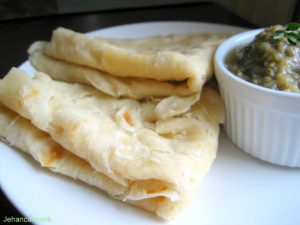 Finding inspiration is as easy as using the imagination, browsing the internet or just peeking inside the refrigerator. Jehan Can Cook is a one of the few Caribbean food blogs that highlights Guyanese and Caribbean cuisine. Guyana is a diverse nation with Indian, Caribbean, English, Chinese and African influences. These influences are evident in the diverse array of food and culture available in the Caribbean. This blog features classic Caribbean dishes as well as modern recipes inspired by the past.
7. Two Sisters and a Meal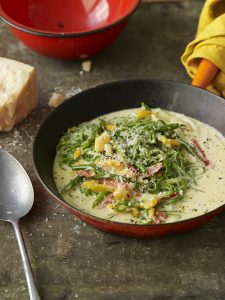 When a particular song comes on the radio, the whole place mash up. The Rousseau sisters hail from the big island of Jamaica and they are passionate about their food, culture, history and music. They are unapologetic foodies who have been serving their unique interpretation of Caribbean food via entertaining, a catering company, event planning and now Two Sisters and a Meal. The website is a beautiful representation of inspiring and modern Caribbean food.
Related Posts