Your wedding day is one of the most memorable events of your life. Planning a wedding is no easy feat and couples should start their wedding planning process well in advance of their wedding date. Destination weddings require just as much (and maybe even more planning), especially if you decide to get married and honeymoon in the Caribbean. Different islands have different requirements, but as long as you know the laws, your nuptials should go smoothly.
There are several reasons why couples chose to honeymoon in the Caribbean. Even if they choose to get hitched at home, spending that "us" break after the wedding in the sunniest region on the world is at the top of the wedding bucket list. If you're not sure why the Caribbean is so popular with newlyweds, these reasons will soon convince you to celebrate your nuptials here. 
Nineteen reasons to honeymoon in the Caribbean are:
Bank for your buck
Best climate and weather
Incredibly easy access
Year round appeal
Friendly Caribbean people
Most delicious food
Rich cultural heritage
Handcrafted historic architecture
Several destinations to choose from
Clean oceans and seas
Tailored niche vacations
Unbeatable travel deals
Wide array of accommodation options
Endless attractions
Festivals
Underwater sightseeing
Gorgeous sunsets
Authentic Caribbean souvenirs
World's best beaches
1. Bang for Your Buck
Depending on how you want to celebrate your new union, you may find that your wedding budget will expand as the big day gets closer. After spending on your wedding, funds for the honeymoon may be low and many couples choose to celebrate a bit later. However, you may be able to save on your honeymoon expenses by selecting a Caribbean destination. The key to getting the most for your money is to find deals that cover both hotels and flights or specially discounted Caribbean cruises. The value of these deals often outweighs what you pay and the accompanying experience is priceless.
2. Best Climate and Weather
There is a fun saying which jokes that the Caribbean has four seasons – Summer, Summer, Summer and Summer. Because the region is blessed with year round sunshine and warmth, you can travel at any time and enjoy some heat. Even during the hurricane season, which runs from June to November, it is mostly hot and sunny. There may be a few days with rain, but these do not diminish the time that can be had. Additionally, many of the Caribbean's best festivals are held during these months. This would a great way to enjoy authentic Caribbean culture and celebrate your nuptials.
3. Incredibly Easy Access
No matter where you're located in the world, you can easily get to the Caribbean for your honeymoon. Because Caribbean governments are very invested in their tourism products, they have several agreements with major airlines and cruise lines. Popular European airlines such as Virgin Atlantic, British Airways, Condor, Thomson and KLM provide connections from Europe, Asia and Australasia to the Caribbean. For United States and Canada residents, regular flights are available on Jet Blue, American Airlines, Delta, Air Canada and West Jet. If cruising is your thing, Carnival, Royal Caribbean and Norwegian Cruises provide year round cruises to the region.
4. Year Round Appeal
There is always something to do in the Caribbean. The world is rapidly changing and the Caribbean is always adding new events and experiences. When you plan your Caribbean honeymoon, take note of the activities scheduled for the time that you will be there. In addition to festivals in the early months and summer months, there are sailing regattas in the latter months of the year; celebrations around the major religious holidays; and other special interest niche events from January to December. If you already know which island you want to visit, check out the local tourism authority for a calendar of events or visit the Caribbean Tourism Organisation's blog.
5. Friendly Caribbean People
There is nothing quite like seeing a smiling face when you're in a strange, but soon to be familiar land. Caribbean people are known for being warm, friendly and hospitable and willing to lend a helping hand. When you need directions to a particular place, you can stop and ask directions. When you want suggestions on the best off beat restaurants where you can taste sumptuous local cooking, ask a local. If you are in a sticky situation and not quite sure where to turn, you will find a local friend who will assist you in your time of need.
6. Most Delicious Food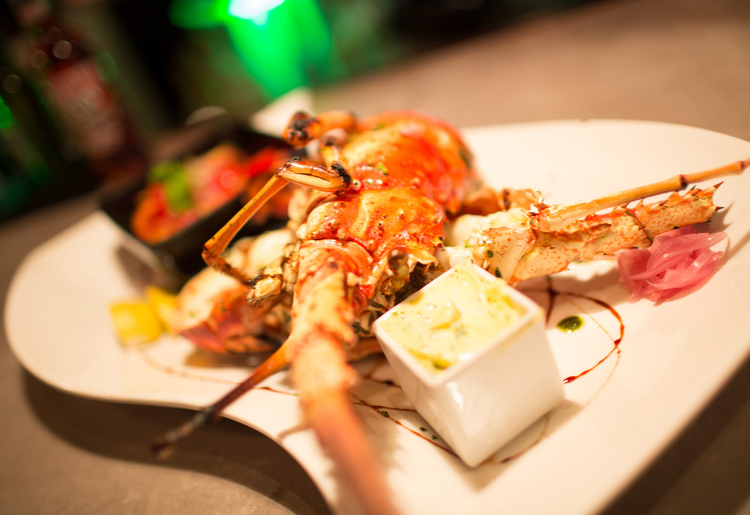 Caribbean food has a heavenly flavour that cannot be beaten by any other region in the world. We are proud of the culinary techniques and skills that have been passed down from generation to generation. When you are spending your honeymoon in the Caribbean, please make it a point to savour some local dishes from the true cooks. Yes, we wash our chicken, fish and other meats and we douse them in a brine of lime and salt to cut down on rawness and to increase the flavour. These meats are then seasoned with a pleasant combination of fresh herbs and spices and paired with home grown starches, salads and other sides.
7. Rich Cultural Heritage
Accurate history books written about the Caribbean reveal story lines dominated by slavery and battles between the English, Dutch, French and Spanish. The influence of the European colonies in the Caribbean can be seen in the several facets of Caribbean life. Architecture, religions, languages, customs, festivals, arts and crafts, music, sports and various forms of self expression pay homage to the indigenous roots of Caribbean people and the influx of the Europeans in the region. Many of our cultures are shaped by our ancestors' experiences and struggles to take care of themselves and each other.
8. Handcrafted Historic Architecture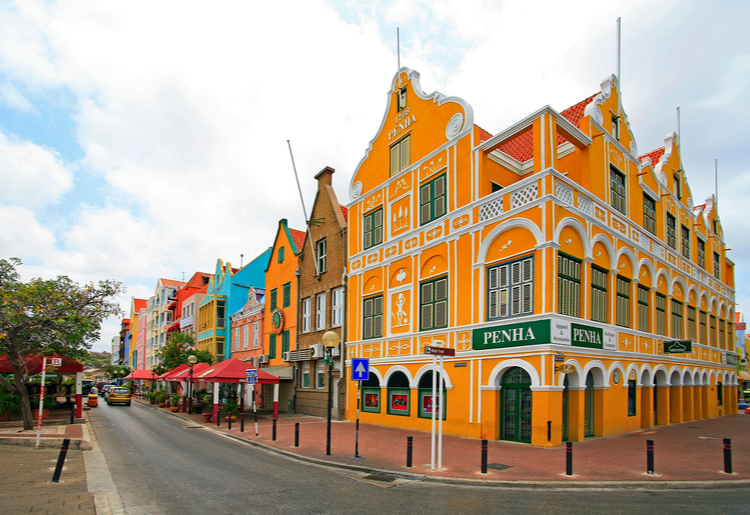 The presence of the English, Dutch, French and Spanish in the Caribbean resulted in gorgeous buildings, many of which are still standing today. The Caribbean's historic architecture is a showcase of the handiwork of talented craftsmen from different eras. Buildings were constructed of materials found on each island and they are adorned with intricate woodwork and ironwork. A perfect example of this can be seen in the early plantation homes and great houses, which were constructed of thick blocks of limestone and featured large windows which kept the homes cool. Depending on where you stay for your honeymoon, you may be pleasantly surprised to find out that your hotel is an historic building.
9. Several Destinations to Choose From
With over thirty inhabited islands to choose from, finding the right island to honeymoon on may be a big task. Although the Caribbean destinations share common features such as endless sunshine, warm weather and beautiful beaches, each island has carved out its own niche. Some islands are famous for their snorkelling and diving adventures; others are popular because of their nature and ecological excursions; and others are best known for their expansive selection of tasty local food. The good news however, is that all of the islands are excellent choices for your wedding celebrations. Many hotels have dedicated wedding services which will assist you through your planning process.
10. Clean Oceans and Seas
The Caribbean prides itself on being a pollution free region. By striving to keep our oceans clean, we are protecting the animals that live in the water and providing a safe environment for the people that enjoy them daily. This feat is achieved through the cooperation of regional governments, global agencies, private sector organisations, businesses, charitable organisations and the people of the Caribbean. Many countries have enforced bans on plastic, enacted stricter legislation for environmental crimes and embarked on programmes to educate people. Standing in the water and looking down at your toes should reassure that the efforts to keep our oceans clean and pollution free are working. 
11. Tailored Niche Vacations
Have you ever heard of a tailored niche vacation? The Caribbean has embarked on a smart approach to meet the needs of its visitors. Because people are looking for new and exciting experiences on their vacations, product offerings have expanded. Many years ago, the islands were known for their sea, sand and sun. But now, they're known for weddings and honeymoons, bird watching, fishing, set jetting and wildlife tourism. You can create your own special honeymoon vacation to celebrate your wedding and new life.
12. Unbeatable Travel Deals
Are you waiting on the perfect deal before you book you honeymoon getaway? You're in luck because there are always special deals to the Caribbean. Airlines like Jet Blue and Virgin Atlantic are always rolling out special deals for travel to the Caribbean.  In order to benefit from travel deals, you have to find the right timing for your trip. Many Caribbean hotels have peak seasons and off seasons, where peak seasons are more expensive. Sometimes this may coincide with flight specials and some hotels may offer travel package specials including deals for honeymooners.
13. Wide Array of Accommodation Options
The Caribbean's accommodations cater to various price points. Budget honeymooners, mid-range honeymooners and luxury honeymooners can find somewhere to stay that perfect. Many hotels have honeymoon suites which are romantic decor for honeymooners and newlyweds. These are usually on the luxury end and come with a higher price point. If you are looking for a budget friendly option, you can research guest houses, apartment hotels and home stays. For mid-range accommodation there are hotels, villas and some extended stay homes and apartments.
14. Endless Attractions
Even on the smallest Caribbean islands there are numerous attractions that can make your honeymoon even more memorable. Because of the diverse landscapes in the Caribbean, you will find a myriad of activities and things to do. In addition to the much loved beach activities, there are thousands of attractions to choose from. Some islands have gorgeous caves for
spelunking adventures
; stunning waterfalls and natural pools; saltwater fishing and freshwater fishing from yachts or piers; and soft adventures such as horseback riding and segway touring.
15. Festivals
A double celebration – your honeymoon and a festival is always nice. Caribbean countries have rich festivals which recognise and celebrate significant moments in history and focus on specific themes and causes. National festivals are perhaps, the most popular type of festival and they garner much global attention. They usually consist of a variety of events and showcase the best talent and creativity in the country. Events include music competitions, art exhibitions, fetes and parties and of course, a costumed street parade.
16. Underwater Sightseeing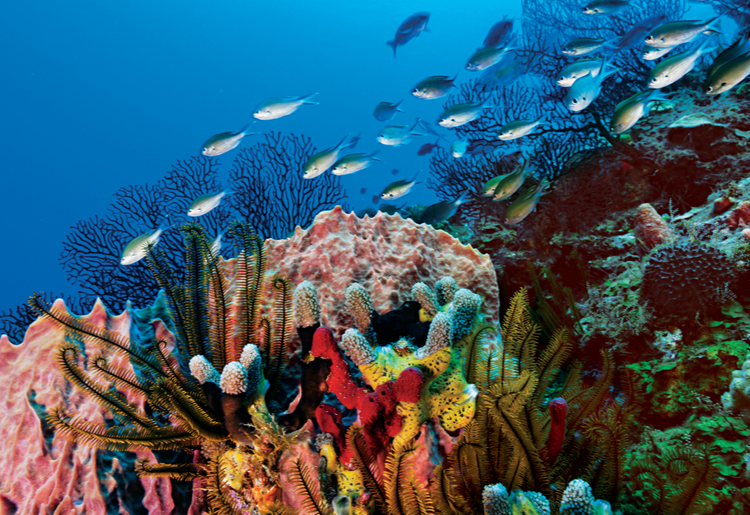 Many Caribbean islands have made it a point to protect their reefs from over-fishing and man-made accidents. Scientists and marine biologists work tirelessly to manage the health of reefs in the region and make suggestions for their protection and preservation. This has resulted in several Caribbean islands benefiting from healthy and lively reefs and cementing themselves as premier snorkelling destinations. Caribbean coral reefs are home to several species of tropical fish, invertebrates, mammals, sponges and coral. To partake in underwater sightseeing up close, you can opt for scuba diving, snorkelling or swimming. For a more conservative experience you can choose to explore via submarine, a semi-submersible or from the comfort of a glass bottom boat.
17. Gorgeous sunsets
The perfect sunset experience is watching a Caribbean sunset with your loved one. When you're on your honeymoon, spend at least one evening on a west coast beach and watch the sun set. There is no better feeling than feeling the sun's rays get cooler on your skin; seeing the gorgeous sunset yellows, oranges, reds and purples in the sky and seeing the sun disappear below the horizon. These are the scenes that remind us of how amazing these moments are and why we should be thankful that we can experience them with the ones that we love. This is why you should honeymoon in the Caribbean.
18. Authentic Caribbean Souvenirs
Can you name somewhere in the world that has better souvenirs than the Caribbean? Nope? I thought so. The best Caribbean souvenirs are pieces that remind you of the Caribbean, years after your trip. In recent years, Caribbean crafters have been using locally grown items to create authentic souvenirs. There is nowhere else where you will find calabash candles; soaps and candles that use real Caribbean scents; hand made jewellery crafted from coconut shells; hand painted and embellished paper weights made from beach stones; and hand painted Sea Island cotton fabric beach wear. Of course you might be able to purchase these things from Amazon, but I think it would be nicer to visit the Caribbean and pick them up yourself.
19. World's Best Beaches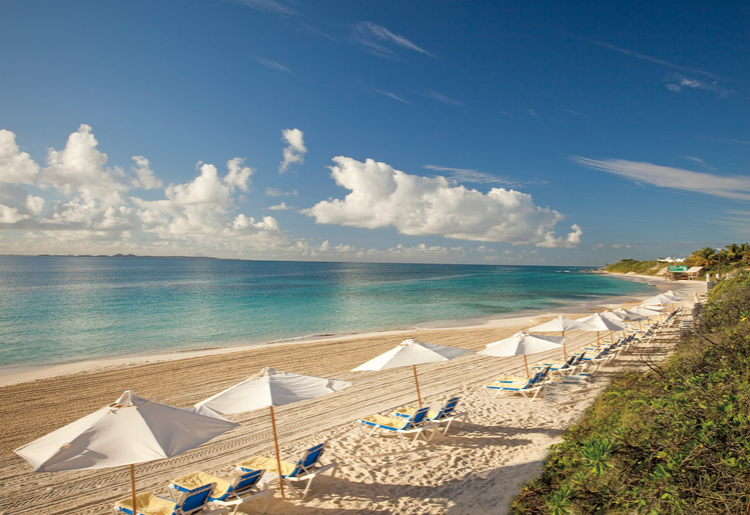 If you're going with a Caribbean wedding or just visiting for your honeymoon, you will see why the Caribbean has the best beaches in the world. Our beaches are diverse and varied and there is beauty in all of them. From pink sand beaches, to white sand beaches, to brown sand beaches to black sand beaches. There are endless beaches that stretch for miles and miles and tiny beaches with just a few feet of sand. There are some beaches that are perfect for swimming, others that are ideal for snorkelling and others that are just right for sunning and chilling under a tree. Beaches that face the Atlantic Ocean are best suited for picnics and the surrounding landscapes; whilst beaches facing the Caribbean Sea are safe for frolicking and fun.
Related Posts