The following is a guest post from Jordan Green. He's a backpacker and self-taught cook and he's been to a few countries, mostly in Asia and Europe. Dan writes articles as a part-time job. If you're interested in his writing services, send him an email at sir.jordan.greene[at]gmail.com.
After the chaos of the storms in late 2017, some countries in the Caribbean have been busy rebuilding. By visiting now the weather has calmed down, you'll be supporting these efforts and you'll enjoy an incredible holiday, too.
Here are five things you must do when you go to the Caribbean.
1. Visit the Beaches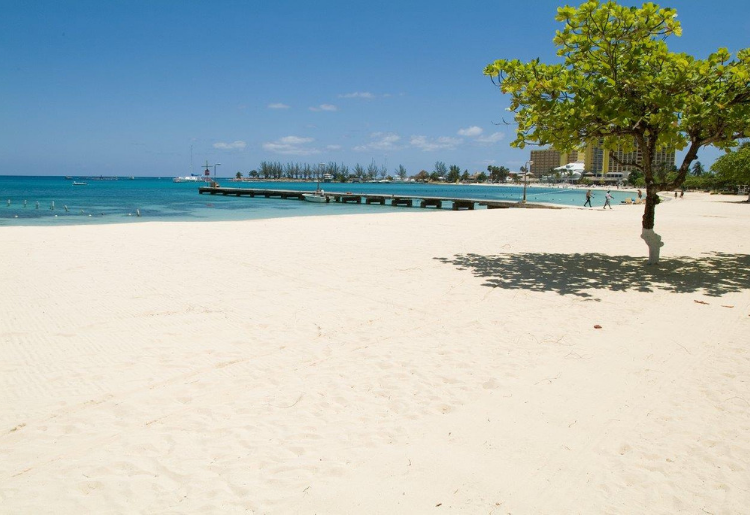 It wouldn't be a trip to the Caribbean without some sun, sea and sand. You won't struggle to find a good beach while you're here — in fact, the biggest problem you'll have is deciding which one to check out first.
Meads Bay in Anguilla boasts enormous waves so is suitable for surfers, while Mullet Bay Beach in St Martin has an upbeat vibe. If you're looking for something a bit more chilled out, the peaceful Lover's Beach in Nevis is hidden away from the crowds.
2. Take a Hike
Although the Caribbean is best known for its beautiful beaches, there's more to this cluster of islands than stretches of sand.
Take a hike and you'll discover a side of the Caribbean you never knew existed, with rainforests, rural farmland and river gorges.
Best of all, there's something for every walker, no matter what your experience level. Whether you want in intense long-distance trail or a gentle, afternoon stroll, there's a route for you.
The best hikes in the Caribbean are:
Virgin Islands National Park has plenty of shorter, hilly trails, some of which pass abandoned buildings along the way.
The summits of The Pitons offer some of the most stunning views in the entire region.
For long-distance hikers, nothing beats the Waitukubuli National Trail, which offers nearly every type of terrain you could think of. Those who want to get a taste of the trail can tackle one of the fourteen sections if they don't want to take on the entire 115 miles.
Top tip: Make sure your travel insurance covers any activities you choose to do. Research by 1Cover shows 1 in 6 travellers had to make a claim in 2016, so although accidents are unlikely, they can happen.
3. Spot the Sea Turtles
Sea turtles are sadly endangered, but there are plenty of rescue programmes throughout the Caribbean that allow tourists to contribute to their protection, as well as experience the majesty of these fascinating creatures up close. Lots of hotels help their guests get involved with the conservation process as well, so it's worth asking before you book.
4. Sample the Food
Caribbean cuisine is tasty, fresh, and full of flavour. You certainly won't go hungry!
In the morning, skip the toast and cereal and try ackee and saltfish instead. Ackee is a sweet fruit which contrasts with the salty fish and is served with onions, peppers and plenty of spices. There's no breakfast quite like it.
For snacks, try saltfish fritters (for savoury cravings) or coconut drops (if you want something sweet). Popular main meals include jerk chicken, and curry goat with rice and peas. Check out Culture Trip's list of must-try Caribbean food for even more inspiration.
5. Browse the Local Markets
This is one of the best ways to experience local life for yourself. Sure, your resort might have everything you need, but where's the fun in sticking with the familiar for your entire holiday?
The bustling markets in the Caribbean are open daily or weekly, with the stalls selling everything from fresh fruit and vegetables to handmade clothes and gifts. Watch as the residents go about their business and keep an eye out for a bargain. Save some space in your suitcase for souvenirs.
Image Credit: The Dominican Republic Ministry of Tourism
Related Posts